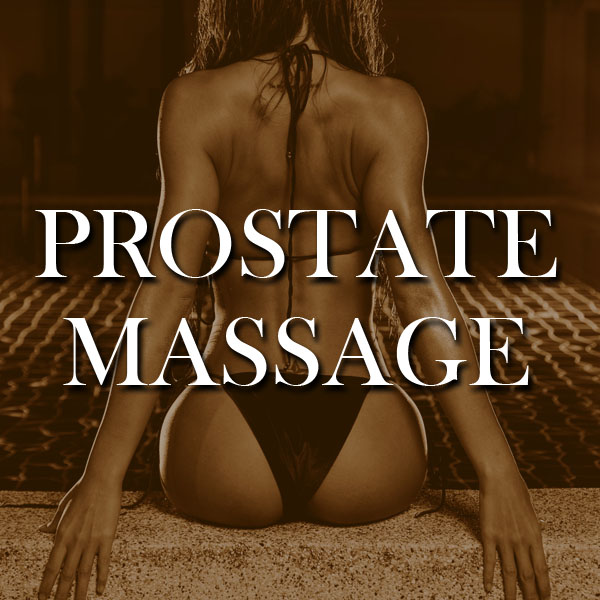 Prostate Massage London
The Prostate is a neglected part of the male reproductive system. Tucked away, it often gets overlooked in favour of the more obvious organ! But if you've never experienced prostate stimulation you're missing out! Considered the 'male g spot' the prostate is associated with mind-blowing orgasms on a whole other level to your garden variety climax, and can even be a way to achieve the elusive male multiple orgasms.
07769005278
About prostate massage
Most men are 'prostate virgins' and it can be very difficult to give yourself one, and naturally, it can be difficult to ask a partner to do it for you! The prostate is usually accessed through the rectum, or sometimes the pereneum, which naturally puts a lot of people off. But don't let nerves get in the way of one of the best orgasms of your life! You'll have to visit a doctor for a prostate exam at some stage in your life, so it's best to get your shyness out of the way in one of our sensual parlours instead of a cold doctor's office, don't you think?
Better yet, our masseuses are trained to help you totally relax beforehand, using fine massage oils to work through your stresses and tensions, ensuring you are fully relaxed before taking your massage to the next level. This is the perfect option if you've been curious about prostate massage but feel shy about it. It's perfectly understandable, and our girls are used to dealing with first-time nerves in all our massages. Ask anyone who's had one before, and they'll tell you its worth it. The prostate is the gateway to a whole new level of sexual pleasure, and should be number one on your sexual bucket list!
Not only is a prostate massage a way to achieve ecstatic bliss, it can also have some incredible health benefits. No really! Your doctor may offer a different (far less pleasurable) form of massage for prostatitis – ie. An inflamed prostate. Our massages have a similar effect, draining the gland of built-up fluid and relieving any swelling. This has an amazing effect on your sexual performance and urinary function. So, you can relieve pain and prevent further issues while you are given a sensual and intensely pleasurable massage. What's not to like? Issues such as impotence, premature ejaculation, and failure to orgasm also link to the prostate, so this massage could work wonders for your sexual performance and health!
Best of all, prostate massage can be done on its own or as part of our other massage services. So you can come in for nuru, tantric, lingam, full service, or whatever you fancy, and throw in a prostate massage for an extra £20! This is a service catered entirely to you, so if you've experienced erotic massage before, why not add a prostate extra to what you usually have and find out what all the fuss is about! You may even find that it massively improves your health and relieves stress. Take a look at our website and see what's right for you.
07769005278
Incall pricelist
Massage with happy ending
Prices start from £120
*** If you choose nuru or prostate massage add £30 extra
Full service
Prices start from £160
*** If you choose nuru or prostate massage add £30 extra
Cash only please
Outcall pricelist
Massage with happy ending
Prices start from £150
*** If you choose nuru or prostate massage add £30 extra
Full service
Prices start from £190
*** If you choose nuru or prostate massage add £30 extra
Cash only please