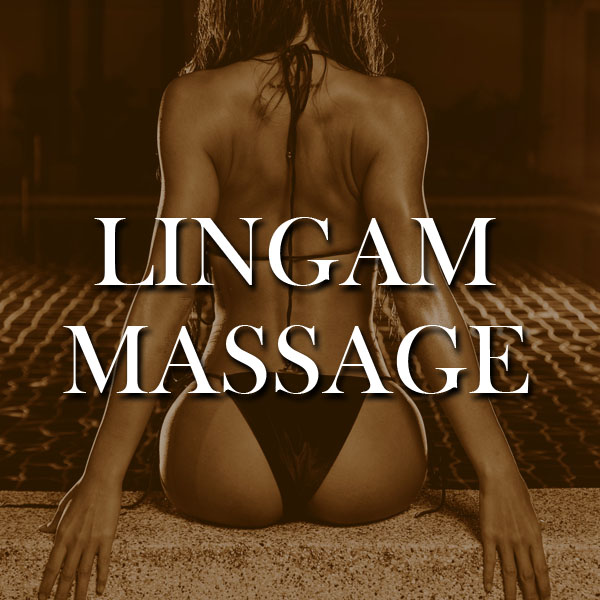 Lingam Massage London
We provide highly trained masseuses in luxurious parlours in central and Greater London, available for incall and outcall services. We offer multiple sensual massage styles, including tantric, nuru, body to body, happy ending, four hands, and full service. When you come to us you receive a tailor-made experience from fully trained beautiful girls who will make you the centre of their universe while you are under their care.
07769005278
What is lingam massage?
'Lingam' is the Sanskrit word for 'penis, a worshipped area also known as the 'wand of light', central to the beliefs of tantra. This may lead you to believe that a lingam massage is no different to any other erotic massage, but the goal is to build up desire over time, slowly building up to an intense blissful experience like nothing you've known before!
This ancient practice is based on the idea of connecting to deeper energies within you, focusing on positive energies and relaxation, leaving you feeling fully released and truly connected to your body and the pleasure it is capable of.
What to expect from your lingam massage
Each lingam massage is tailored to the desires and needs of the individual customer. You will get to choose from one (or more!) of our gorgeous girls, we have beautiful fully trained Chinese, Japanese, and Korean girls aged between 20-35.
It is recommended that customers take a shower beforehand, and ensure that their genital area is clean and tidy (it is always courteous to consider your masseuse!). You will initially be wearing a towel to cover your 'wand of light' (or whatever you wish to call it!) before moving on to the next level! Your therapist will begin by massaging your back, working through your knots and tension to ensure you are fully relaxed, before moving on to your front. They will focus all their attention on your entire genital area, leaving no sensation unfelt and no area unloved! You will be gradually brought to an intense and blissful orgasm, sure to be one of the best of your life.
Your therapist will care for you in the afterglow of your pleasure, ensuring you get the most from the intense pleasure and relaxation and can enjoy the satisfaction you will feel. A lingam massage is never a rushed, by-the-numbers experience, but a masterclass of pleasure and sensuality made especially for you.
Pricing and discretion
We are a professional service with years of experience and a multitude of options for incall and outcall services built to suit you. We will never share your information with other companies and only ever provide the most expertly trained masseurs. If you are unhappy with your service, you are welcome to contact us for help as we are passionate about constantly improving ourselves.
Incall massages start at £100 for a happy ending, £150 for full service. Outcall starts at £140 and £180 for full service.
A lingam massage starts at £130, but you can double your pleasure with the 'four hands' experience, for just £320.
To book your experience, call us now!
Incall pricelist
Massage with happy ending
Prices start from £120
*** If you choose nuru or prostate massage add £30 extra
Full service
Prices start from £160
*** If you choose nuru or prostate massage add £30 extra
Cash only please
Outcall pricelist
Massage with happy ending
Prices start from £150
*** If you choose nuru or prostate massage add £30 extra
Full service
Prices start from £190
*** If you choose nuru or prostate massage add £30 extra
Cash only please