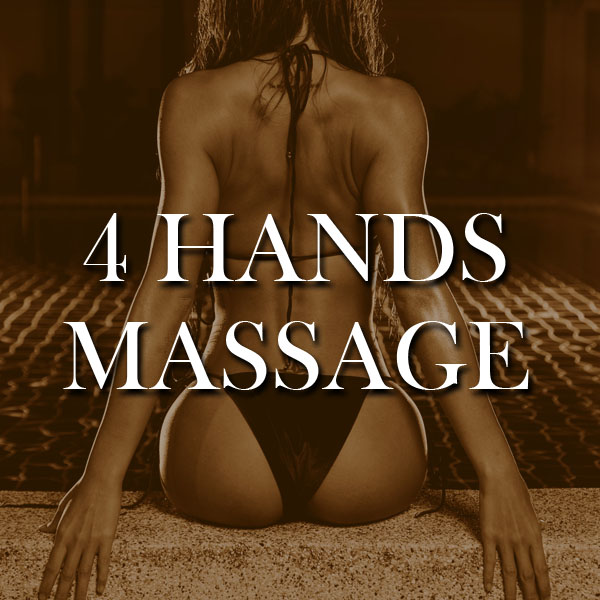 4 hands massage London
A Four Hand Massage is full body pleasure. Imagine the soft, delicate hands of a trained masseuse, working their way along your body; ironing out every ache, every tension. Imagine this, but now imagine the added benefit of another masseuse, a second pair of hands. The effect of this treatment is full body stimulation. With a typical massage a masseuse can only cover a certain amount of your body at one time, but with a Four Hand massage all of your body is stimulated at once. Creating an experience of pure sexual and mental ecstasy, your body is the canvas and the beautiful trained women will confidently eliminate any stresses from your body allowing you complete undisturbed pleasure.
07769005278
What should you expect?
The two nude masseuses will work your body simultaneously, you choose the style and they work together to provide you with a heightened experience. Four Hand Massage is our most premium service- a real-life fantasy, two beautiful Asian naked women pleasuring you simultaneously, combined with any other style we offer. For example, if you'd like a Nuru massage and want to make it even more exciting, you could combine it with the 4 Hands service, for that extra stimulation. This is the case with all of our styles.
Where can you find us?
We have several luxurious parlours around the capital but also offer outcall services to most of central and Greater London. With the outcall service, our discreet, professional masseuses will travel to homes, hotels and offices. Our service is tailored for the busy Gentleman, the outcall option provides a seamless service, where you simply pick up the phone and we arrange everything else.
What we're about
Our masseuses here at Naturist Paradise provide Asian-styles massages which combine traditional techniques with sexual stimulation. This discipline of erotic massage is special in that it relieves you of every tension present; whether that is sexual frustration, stress, depression or anger. We believe in the power of massage therapy, which is why we can guarantee all of our clients are left completely satisfied. Our masseuses know what they are doing and what they do they do very well. You can think of a naturist massage as the best trip to a doctor you ever had. Our Masseuses are trained to purify your mind, body and soul of any negativity. Book yourself in with us to get the treatment of a lifetime.
Incall pricelist
Massage with happy ending
Prices start from £120
*** If you choose nuru or prostate massage add £30 extra
Full service
Prices start from £160
*** If you choose nuru or prostate massage add £30 extra
Cash only please
Outcall pricelist
Massage with happy ending
Prices start from £150
*** If you choose nuru or prostate massage add £30 extra
Full service
Prices start from £190
*** If you choose nuru or prostate massage add £30 extra
Cash only please