Welcome to Naturist Paradise
Welcome to Naturist Paradise, the home of London's most exotic and beautiful masseuses. Are you tired of throwing away your money on amateur massage services? Are you fed up of dreaming about the ultimate sexual fantasy but never living it out? Unlike other businesses in the capital, we strive to create life-changing sexual experiences for each and every customer, which is why we tailor our services to meet your needs. Whether you're looking for an incall or outcall erotic massage in the day or in the middle of the night, we are here to satisfy you every need.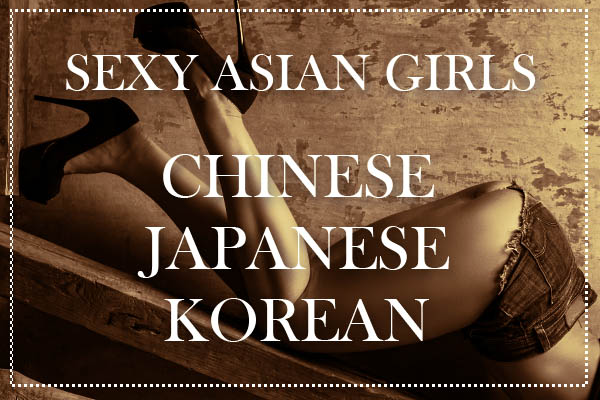 Our Services
We are here to work around you and your schedules, which is why we have various incall parlours dotted around Central London. All luxurious, clean and kitted out with the latest massage equipment, our parlours are the perfect destinations for a deluxe erotic adult massage service with an extra special ending…
We at Naturist Paradise are dedicated to making your experience with us completely unique, which is why we encourage our clients to let us help them achieve their naughtiest, sexual fantasies. All of our delicious Asian masseuses are fully qualified to perform the raunchiest nude massages out there, and of course, the treats the end there. We offer full service, meaning you can combine your naturist massage with either a simple hand job or full sex- the choice is yours. And perhaps you have some special requests on top of that? No problem, just give us a call and we will do everything we can to make your adult sensual massage absolutely perfect for you.
Our Asian masseuses
All of our Asian masseuses originate from China, Japan or Korea, and are available to incall and outcall services to most homes, hotels and offices in London. Our naturist massage styles on offer are; Tantric massage, Nuru massage, Prostate massage, 4 Hands massage, Erotic massage, Happy Ending massage, Sensual massage, Lingam massage, Body to Body massage and of course, Full service ( sex massage ). So, if you'd like to experience an authentic oriental massage with a stunning Asian masseuse of your choice, call, text or email us on the details below and let us turn your sexual desires into a reality.
Our Asian nude massage service in London
At Naturist Paradise we live and breathe the authenticity of Asian massage. Naturist Asian massage has been practiced for thousands of years as a form of healing, reconnecting and sexually stimulating the body and mind. When it comes to giving the best Asian massage, we had no choice but to only have Asian masseuses to represent our brand. This isn't disregarding therapists from other nations, but to put into some perspective you wouldn't visit Spain for the best curry or go to Wales to see the best mountains. Just like you wouldn't seek an erotic adult massage without a gorgeous oriental masseuse…
All of our English-speaking therapists have been cherry-picked from some of the most elite massage schools across China, Japan and Korea. Each specialising in erotica and tantric services, their hands, mouths (and other bodily areas) are blessed with the most orgasmic expertise and talents.
Not only are all of our therapists pleasuring wonder workers, but they're also a sight for hungry eyes too. We ensure we have a delicious mix of masseuses you can choose for your session upon arrival or on our website prior to our session. Alluring legs 11s, bootiful babes and boobilicious beauties – trust me we have everything to satisfy your own individual appetite.
One thing all of our therapists have in common is their captivating come-to-bed eyes which are enough to turn you on and make you weak at the knees in seconds. They also all share a burning passion for adult massage and giving you a real night to remember. Have you ever been mesmerised by an orgasm before? Well a naked massage at Naturist Paradise will make you rethink all of your previous sexual experiences. Our therapists are able to take you the most intense state of arousal, before stimulating seventh heaven happy endings.
Incall pricelist
Massage with happy ending
Prices start from £130
*** If you choose nuru or prostate massage add £20 extra
Full service
Prices start from £170
*** If you choose nuru or prostate massage add £20 extra
Cash only please
Outcall pricelist
Massage with happy ending
Prices start from £180
*** If you choose nuru or prostate massage add £20 extra
Full service
Prices start from £220
*** If you choose nuru or prostate massage add £20 extra
Cash only please